Y4LV - Blissful Butterflies 2019 - 2020
Miss Veldon
-------------------------------------------------------------------------------------------------------------------------------
Year 4 Blissful Butterflies
Welcome from Miss Veldon, Mrs Wilson and Mrs Tariq to the Blissful Butterflies web page.
We will be posting all about the amazing learning we are doing in our class throughout the year. We will also show you photographs of the children during our lessons so that you can see for yourself what they are learning and how much they are enjoying themselves.
We hope you find this interesting and useful and that you can talk to your children about their learning when they come home.
Our School Council representative is Afraz.
Our Eco-Council Representative is Rabeea.
Keep checking the web site for futher updates! In the meanwhile click on the buttons at the top of the page to see what we have been doing in Maths, English and Theme....etc.
Reading
It is expected that children in Year 4 will read their reading book every night (10 - 15 mins). Reading Challenge records are regularly checked in school and books are changed when read. Children have the opportunity to read daily whilst in school and are able to independently choose a book of interest to take home.

The children will receive homework every week on a Thursday, which needs to be completed and back in school by Tuesday.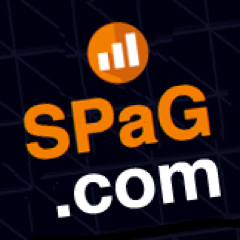 Our PE lesson is on Tuesday Afternoon. Please make sure you have the correct kit in school at all times.
* Black pumps (no trainers).
* Black shorts( girls are allowed to wear black leggings).
* Plain red T- shirt/ Red T-shirt with the school logo
* Plain black joggers are allowed when P.E. takes place outside. (With no logos etc)
Times Table Awards
Mrs Bell has continued with the times tables awards which take place during lunchtimes. Children are told when each test takes place so remember to practice. Practice papers are available in class - just ask or find a downloadable file below
Files to Download
Y4LV - Blissful Butterflies: News items
There are no News items to display
Y4LV - Blissful Butterflies: Blog items
There are no blog items to display
Y4LV - Blissful Butterflies: Gallery items
There are no Gallery items to display
Y4LV - Blissful Butterflies: Events items
There are no Events items to display