Upper Reedley 2023 - 2024
Mrs Hardman
Mrs Hornby
Mrs Edwards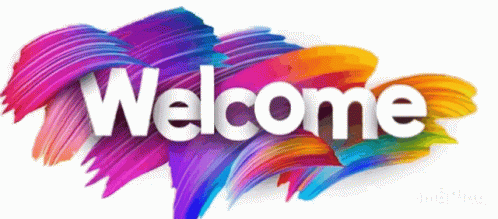 To Upper Reedley!
Introducing your classes this year:
Year 6VH:Wildcats: Teacher: Mrs Hornby.Teaching Assistant: Mrs Connolly
Year 6CE: Red Squirrels. Teacher: Mrs Edwards. Teaching Assistant: Ms Price-Hunt.
Year 5CH: Martes Martes.Teacher: Mrs Hardman. Teaching Assistant: Mrs Butt
Year 5TB: Felis Silvestris. Teacher: Mrs Boyd. Teaching Assistant: Mrs Large.
PPA Teacher: Mrs Jaleel and Mrs Brennan
Greetings! You have navigated your way to Upper Reedley's webpage. We are sure you will enjoy looking through our learning on the class pages.
Upper Reedley consists of two Year 5 classes and two Year 6 classes. Year 6VH and Year 5TB will enter and leave the school through the double doors on the playground. Year 5CH will enter and leave school through their classroom door that leads on to the playground. Y6CE will enter the double doors in the morning and leave through their classroom at home time.
Each week, all children will receive homework and a reading book.
Homework is a chance for the learning we have been doing in classes to be reinforced at home, as well as allowing your children to get creative with English, Maths and Reading.
Homework will be handed out on a Thursday and is expected to be returned to school the following Tuesday. Children will be given a range of activities to complete and they also have access to our school's learning platforms. Their passwords will be in their homework book and reading journal.
Children must have their pumps and full PE kit in school to be able to participate in weekly P.E. lessons (see individual class pages for your child's P.E. sessions). P.E is an essential part of the curriculum which all children should have access to. We will let you know if children do not have the correct kit with them.
All pens, pencils and other equipment needed for lessons will be provided therefore children do not need to bring their own pencil cases into school.
Please ensure that school is kept up-to-date with medical/dietary requirements and photographic permissions.
Please contact the school office if you would like a meeting to discuss any concerns you might have.
Finally, we hope all of your children will enjoy their time in Upper Reedley this year. There are some very exciting trips and topics planned and we look forward to seeing you and sharing their progress throughout the year.
Thank you,
Mrs Hornby (Phase Leader) and Upper Reedley Team
Upper Reedley: News items
Upper Reedley: Blog items
There are no blog items to display
Upper Reedley: Gallery items
There are no Gallery items to display
Upper Reedley: Events items
There are no Events items to display